All-inclusive Transportation, you can leave everything to us
We will select a vehicle of the appropriate size according to quantity and packing style, and collectively receive a series of transportation operations such as delivery and ship arrangements.
Example of Routing
1. from Maizuru port to Kansai region
2. from Tsuruga port to Kansai region
3. from Niigata port to Niigata Pref. and Nagano Pref. region
4. from Sendai port to Miyagi Pref. region
5. from Hitachi port to the capital region
6. from Ooarai port to the capital region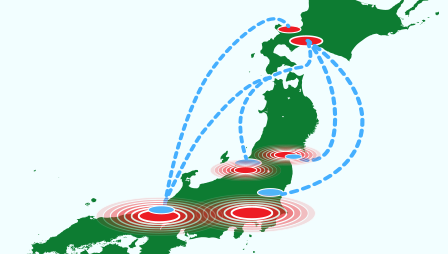 Safe and On-Time Transportation
Trailer transportation from Hokkaido to Honshu uses car ferries.
There is less risk of encountering traffic restrictions such as traffic jams in the New Year, Golden Week, Obon, road work, traffic accidents, etc. compared with land routes.
It is possible to transport your important products in large quantities inexpensively in a stable time.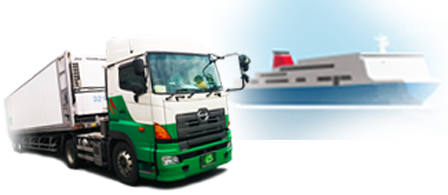 Transportation according to the needs of each customer
We have accumulated unique know-how according to years of transportation results. We can handle all kinds of items.
Please contact us with any product, such as heavy goods (agricultural products, paper products, industrial products and parts) or liquid products (raw milk transfer, milk, drinking water).
We will offer a proposal to you to calculate total delivery time to the destination in line with your requests.