Operating warehouse of 3 temperature zones (normal temperature, refrigerated, frozen)
You can use a clean dedicated warehouse that strictly controls quality and that has an insect control system.
In addition, as well as normal temperature, we also offer refrigerated and frozen warehouses, so we offer the best environment for storage products that require temperature management such as daily delivery products.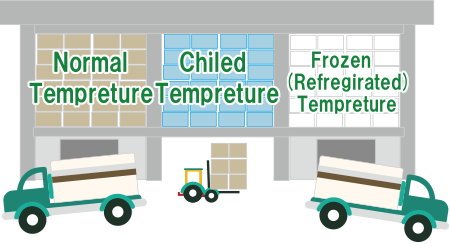 Excellent location for access to consumption areas
It is a warehouse with excellent access to urban areas, so it works well as a key to speedy distribution.
In addition, since we can operate ship-in and ship-out operations, please leave the entire series of operations as a logistics solution.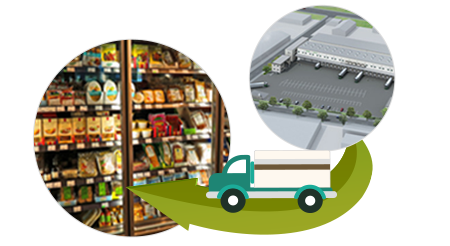 Operate as a bonded bond
A bonded storage area is a place where the customs director has authorized foreign goods to be placed.
Since we have the bonded warehouse with the permission of the bonded storage area, so it can be used as a shipping place for foreign goods to be imported and exported. We assist you with the wide range of optimal logistics services that meet your needs.