Safe Transportation of Fresh Milk
We transport milked milk produced by a dairy farmer in Hokkaido with a dedicated milk lorry vehicle to a manufacturer's plant while keeping it fresh.
We also transport milk between plants or to consumption places safely with thorough quality control.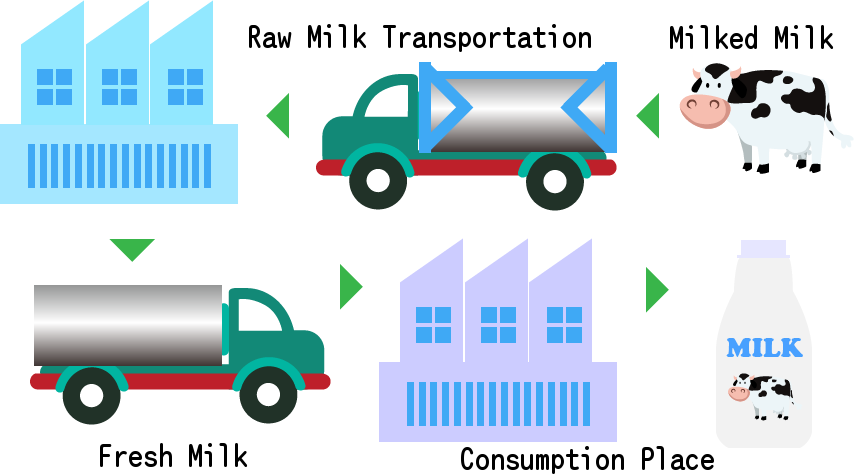 Transport Network in and out of Hokkaido
In order to transport delicious milk, produced by the Hokkaido's nature, to places of consumption outside of Hokkaido with being fresh, we will strive for safe transportation by making full use of a highly systematic network.
We transport making networks in Hokkaido, including such as Horonobe-cho, Taiki-cho, Okibe-cho, Memuro-cho, Asahikawa-shi, Hamatonbetsu-cho, Kitami-shi, Kiyohoro-cho, Otofuke-cho, Hakodate-shi, Hidakamonbetsu, and Tomikawa-cho etc. We also make use of ferry transportation to Kanto and Kansai region.