Low Cost and Safe
In addition to being cheaper than the cost of transporting by chartered transportation, it can be operated with small packages, and can propose flexible transportation plans.
We meet various distribution needs with thorough improvement of transportation efficiency and management system.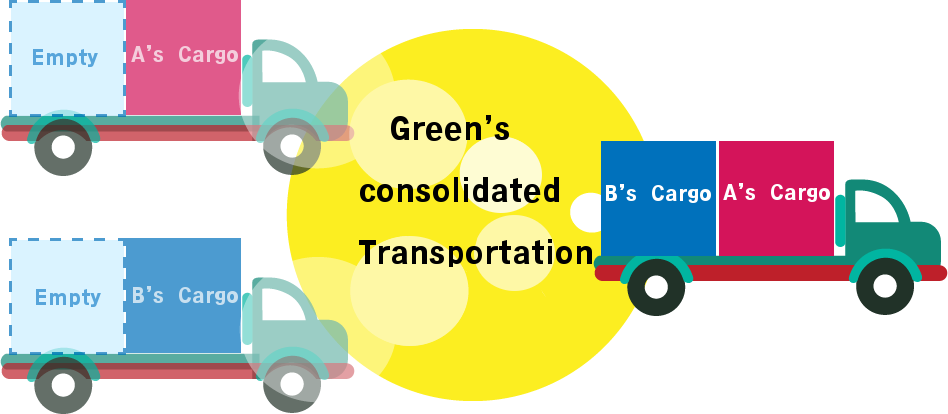 Consolidated Transportation including chilled transportation and freezing transportation of thorough temperature control
Transport efficiency is further improved by separating the temperature zones within the truck.
It is possible to transport in and out of Hokkaido while maintaining the quality of fresh food by thorough temperature control.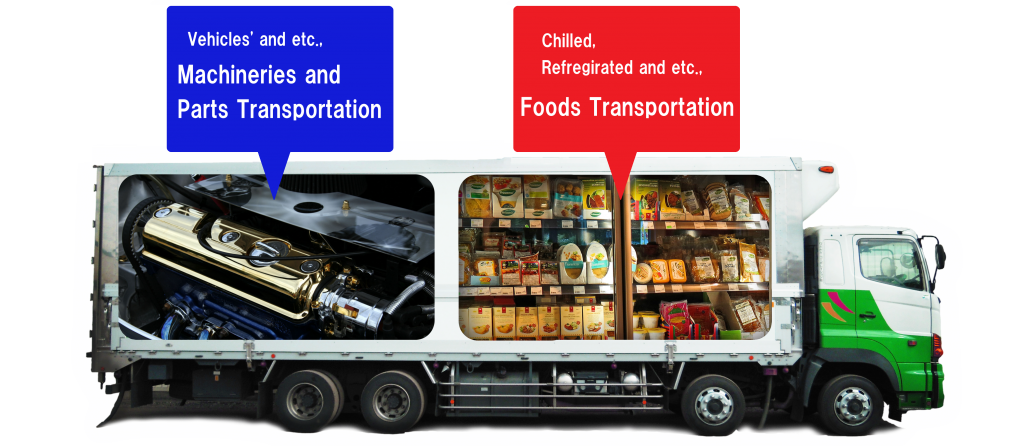 Flexible
We flexibly combine the inside of the truck, and distribute vehicles based on the optimal transportation plan with the transportation network and logistics management system that makes full.
It is possible not to reduce the transportation quality while reducing costs.